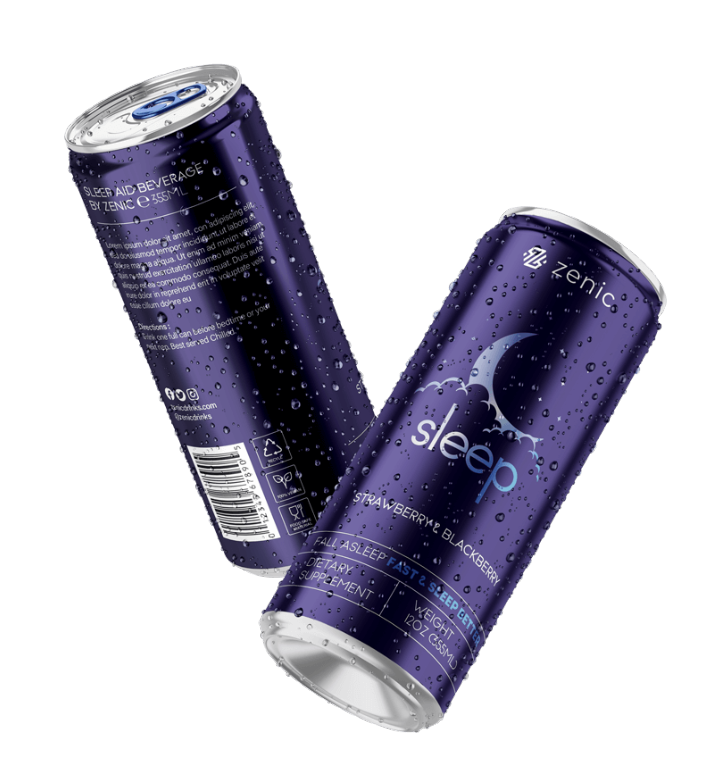 ABOUT US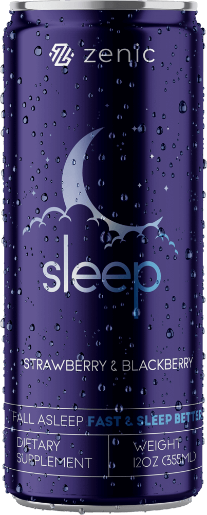 About Zenic Sleep
Zenic Sleep is emerging as an all-natural and non-habit-forming sleeping solution. It's a delicious orange-flavored beverage with a perfect blend of various electrolytes. Not only does it makes you fall asleep, but the drink also improves your health from the inside out. Zenic Sleep sharpens your brain, improves your mood, and balances the fluids in your body.
Looking at the benefits, everyone may have a question in their mind. "How did we get the idea of this amazing product?" Well, there's a complete story that makes us craft this incredible product for you. Let's see how everything started!
OUR STORY
Whether say trouble falling asleep or walking in sleep, we notice countless sleep problems. Over 9 million Americans take the help of prescription sleeping drugs to sleep at night. However, these drugs develop tolerance, become an addiction and feature various side effects.The Founder, Omar Hani, experienced this while choosing a product to solve his own sleep problems and get a full night's sleep. Thus, we crafted Zenic Sleep as a drug-free and 100% natural sleeping solution with an exciting flavor. At the initial stage, this drip was for our personal use but when we shared it with our friends, families, and even professional athletes, the feedback was heart-soothing.
Considering their feedback, we improved our product and make it the perfect sleeping aid for you. Zenic Sleep is a natural blend of electrolytes including glucose, sodium, potassium, magnesium, calcium, and chloride. With this blend, it naturally fixes your sleeping problems and offers overall improvement in health.

OUR MISSION
Our mission is to formulate high quality products that empower the productivity and overall health of the users. Even in this industrialized world, we dedicate ourselves to not disregard your health at any cost. Using advanced research and cutting-edge technology, Zenic Sleep is looking forward to creating brands that are ideal for our fast-paced lifestyles.We aspire to serve nutrition rich products to all segments of society with highest taste and functional value. Our mission is to strengthen our leadership in the beverage business and maintain customers' faith in us. At Zenic, we will continue performing research to improve nutritional value while satisfying tastes and preferences of our customers.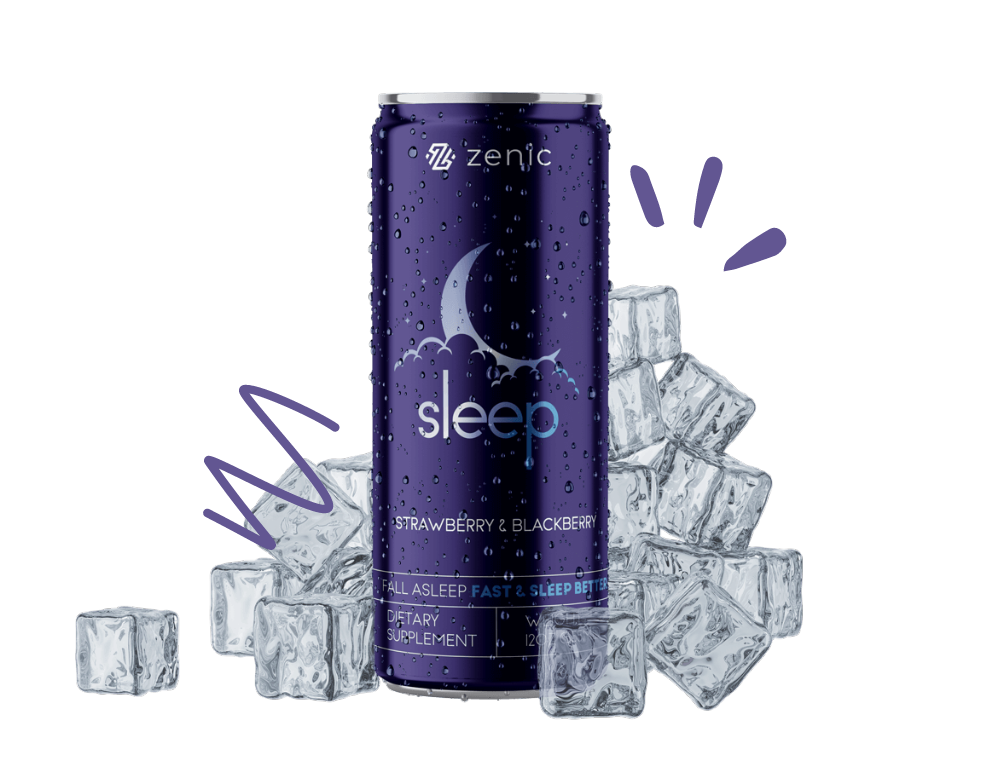 What Makes Zenic Sleep So Special?
Family Operated Business:
As we said in our story, Zenic Sleep was formulated to aid the sleeping problems of our family. We are taking the same prestige while serving our sleeping beverage to you. Like we take care of everything while creating a meal for a family, Zenic Sleep reflects the same vibe with its selected natural ingredients.

In simple terms, we dedicated ourselves to offering a safe, delicious, and effective sleeping aid without any harsh chemicals. Even our process doesn't include any harsh chemical processing and stays focused on the highest quality.
High-Quality Ingredients:
The ingredients of our Zenic Sleep are what make it the best sleeping beverage for you. We work with NSF Certified and FDA Registered & Inspected cGMP Manufacturing Facilities to assure the safety of our clients and the high quality of our ingredients.

Also, it's a sugar-free sleeping beverage sweetened with Monk fruit sweeteners. It means Zenic Sleep doesn't promote obesity and is a perfect sleeping aid for diabetes patients. Despite using natural sweeteners, we still maintained its exciting orange flavor for you
Dedication Towards Your Good Health:
Zenic Sleep is an FDA-approved product formulated to improve your health from the inside out. FDA (Food and Drug Administration) certification approves that the products have higher benefits than known side effects. As Zenic Sleep is an all-natural product, it doesn't feature any side effects that you expect from other sleeping solutions on the market.

The reason is we have used an adequate amount of melatonin and natural sleep boosters. It naturally optimizes your circadian rhythms instead of overstimulating your sleeping process. Thus, you enjoy a healthy and full night's sleep of 7-9 hours and wake up refreshed.
Our Product:
Our product 'Zenic Sleep' is an innovative drug-free and non-habit-forming sleeping solution made from natural ingredients. Zenic Sleep features an incredible blend of L-Theanine, melatonin, magnesium, GABA, and 5-HTP formulated to give you a full night's sleep.It's an exciting Strawberry & Berry-flavored drink with natural sweeteners and sleep boosters. Furthermore, Zenic Sleep is also based on magnesium, which is one of the most vital electrolytes that the human body requires. That's why Zenic Sleep aids your sleep and keeps you active instead of causing dizziness, dehydration, and unconsciousness.
Top Features:

Exciting Strawberry & Berry flavor beloved by individuals of every age
100% natural sweetness extracted from monk fruit
Magnesium assists your cells in converting nutrients into energy
Sugar free drink to maintain your good health
Vegan and gluten-free beverage options for all of our customers